THE PROTECTED GRAVES OF THE DEBRECEN PUBLIC CEMETERY geoinformatics database and search engine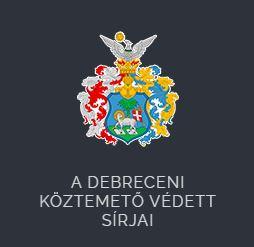 Hamarosan elkészül a Debreceni Köztemető védett sírjainak webes térinformatikai rendszere.
A rendszer külső ablakban a linkre kattintva:
köztemeto.debrecen.erda.hu érhető el.
PROJECT INFORMATION
---
Protected graves of the Debrecen Public Cemetery GIS database and search engine
It was made within the framework of the "Cívis Memorial and City Cemetery Program" with the support of the city of Debrecen.
Professional coordinator: Őrváros public foundation
Responsible leader: Dr. János Mazsu
Cemetery history and local history expert: József Papp
IT development, cemetery map and design: ERDA KFT
Download the cemetery mobile app in the GooglePlay store!
Copyright © Őrváros public foundation, Debrecen 2021